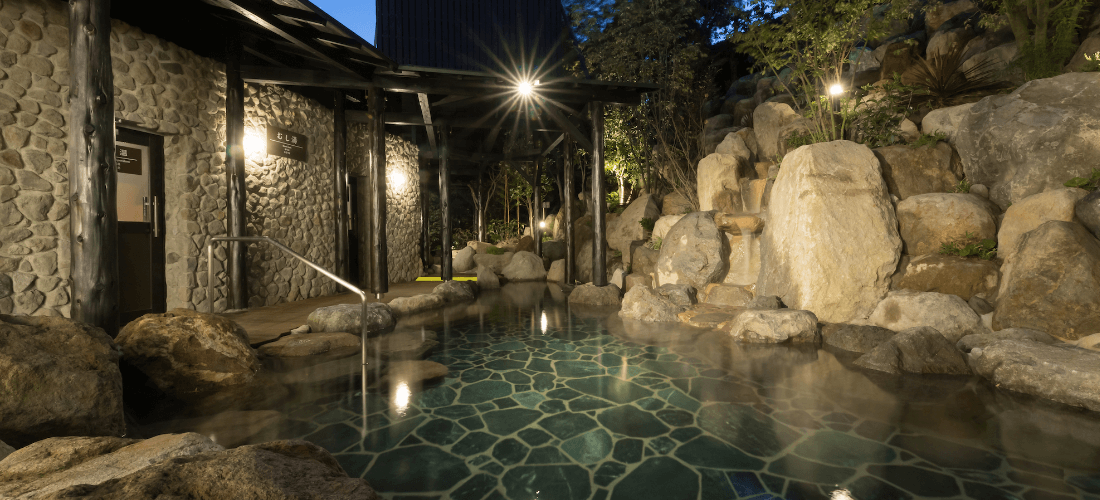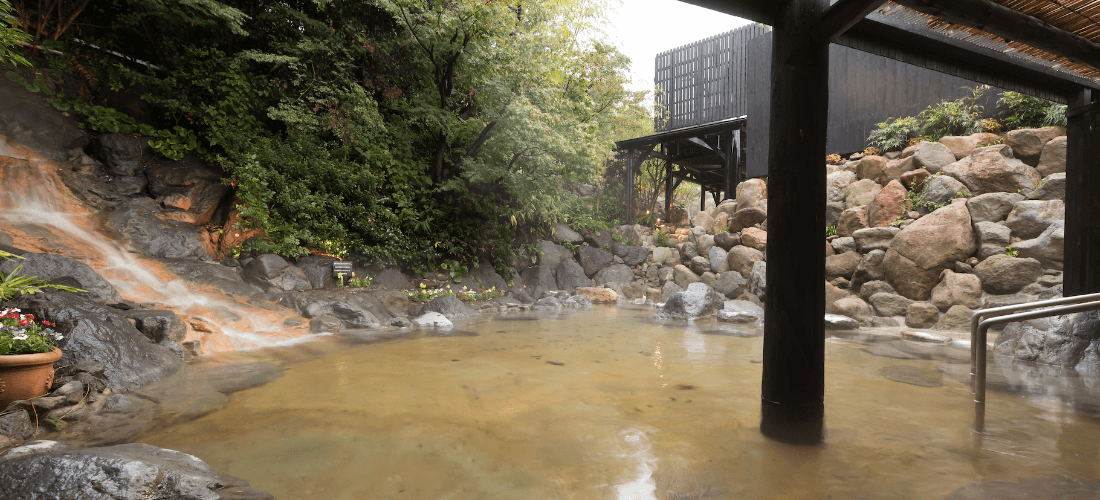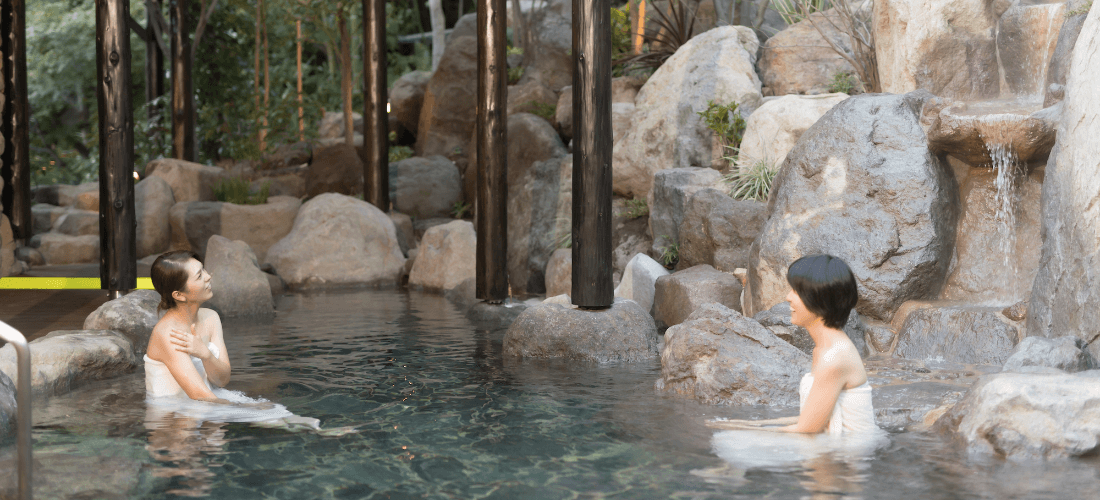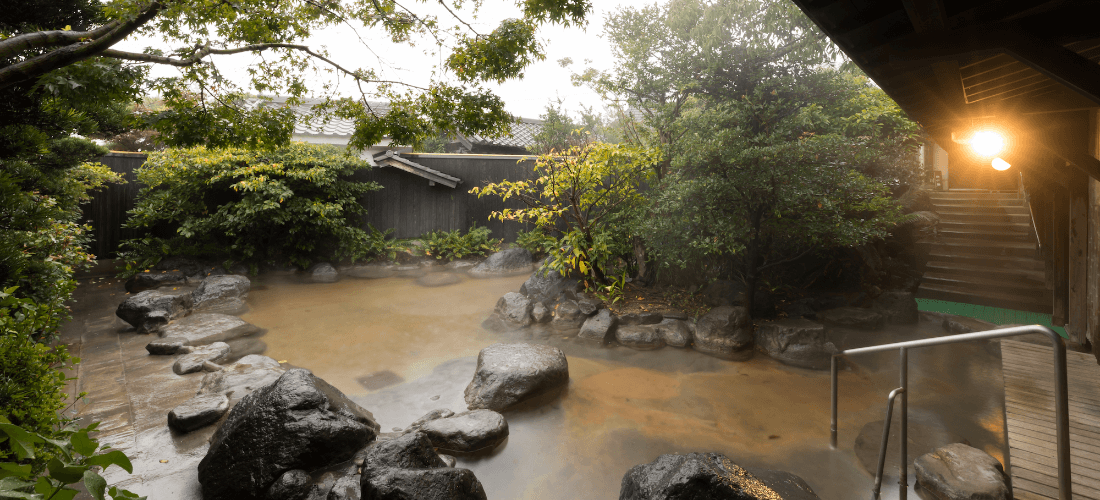 Refresh yourself from head to toe in the
spacious open-air bath
Sit back and relax, enjoy the natural breeze.
Be captivated by the night sky as you bathe and relax.
Hyotan Onsen's open-air bath has great reputation of being cozy which makes you want to stay longer than intended.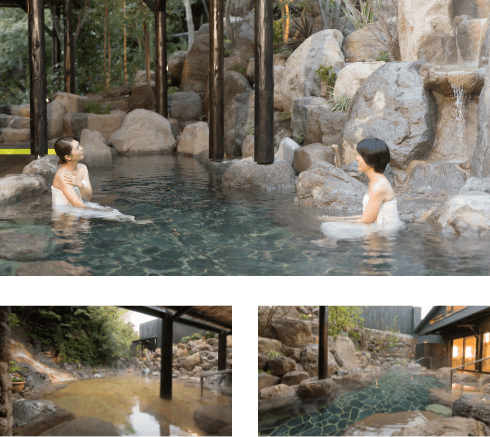 Women's bath
Feel at ease and unwind
in the renovated open-air bath
A larger open-air bath has been added to the women's bath which was renovated in 2019. Kick back and relax, feel the breeze on your cheeks. You can savor a sense of openness only the open-air bath can provide.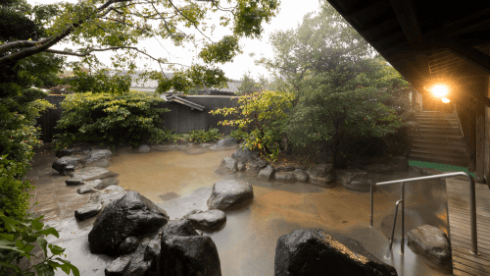 Men's bath
Sit back and relax in the open-air bath while listening to rustling of the leaves
Go on to the open-air bath after enjoying many types of hot springs in the large public bath. The spacious open-air bath serves you as a place to rest and heal from fatigue and muscle stiffness. You'll feel completely refreshed.
Day and night. Winter and summer. Spring and fall.
The expression of open-air bath changes beautifully in time and season.
Other hot spring facilities