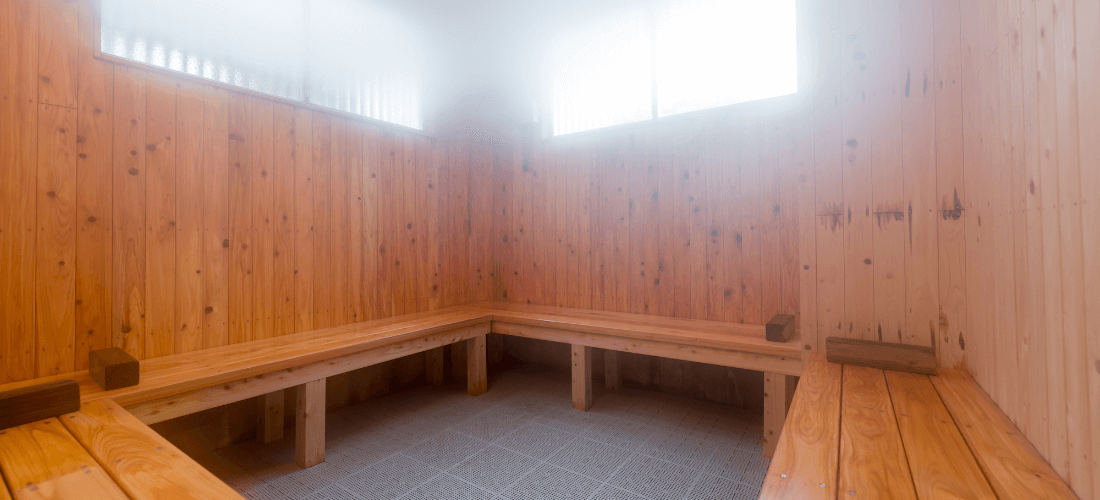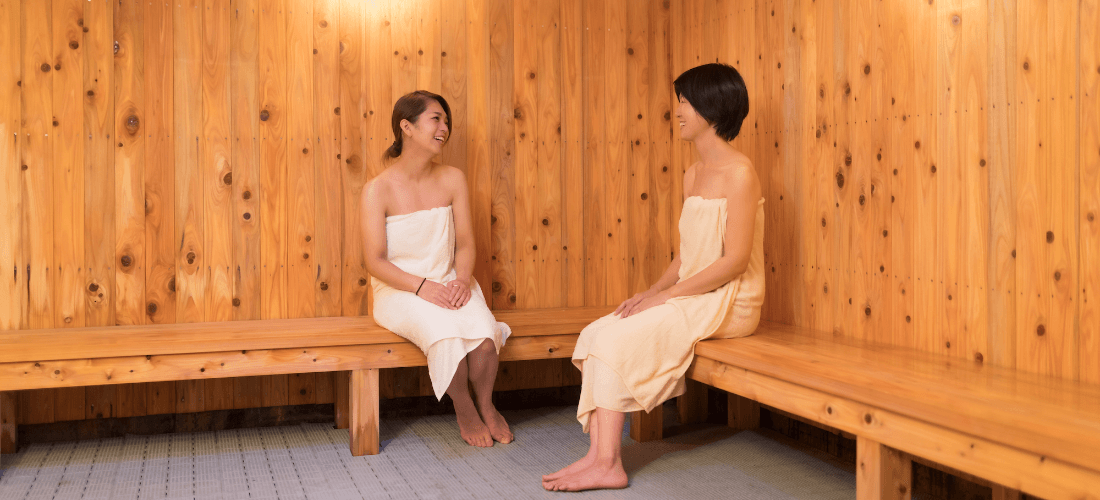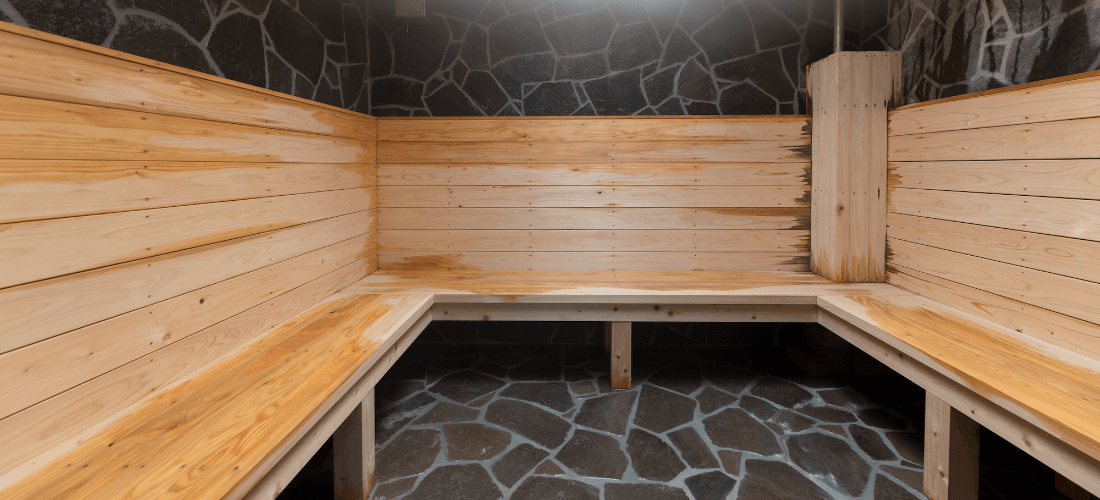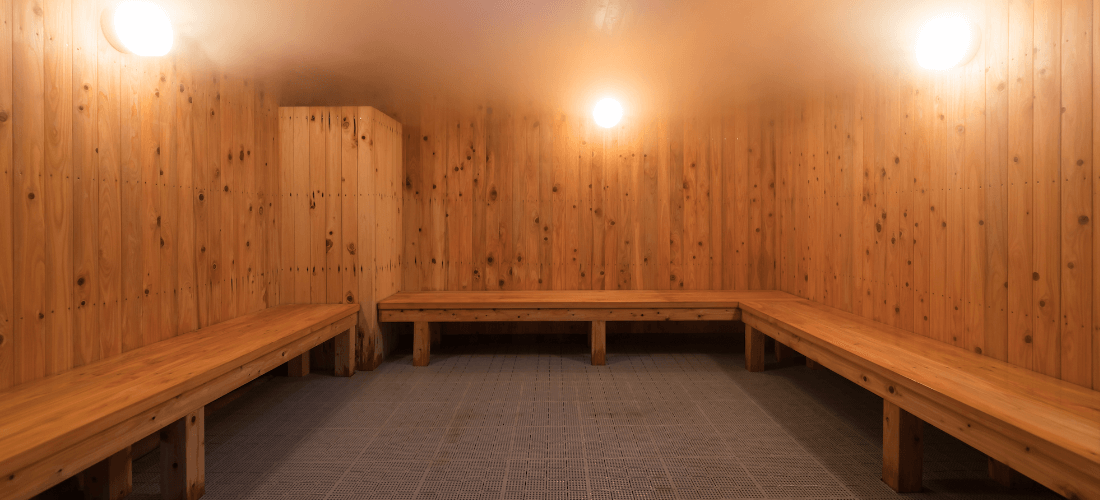 Steam bath using natural hot spring steam of Kan'nawa.
Kan'nawa Onsen = Steam bath
You will be fully satisfied at our steam bath which is Hyotan Onsen's origin of hot spring
Hyotan Onsen is located in a traditional atmosphere with clouds of rich steam.
Even in Beppu, it is said that the oldest cityscape of Beppu remains.

This is because the clouds of steam are rising from almost every corner of the town.
Hyotan Onsen in Kan'nawa, offers you an experience of plentiful thick steam and gradual heat.
When you step out from our steam bath, your body is gently and comfortably warmed, you will feel completely refreshed like you were in heaven.
This pleasant feeling can even become addictive.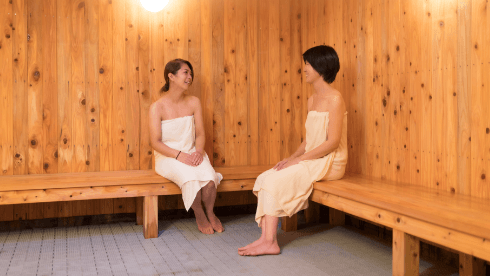 Wow! Can't stop sweating!
The only premonition is turning out to be beautiful!
Plentiful steam warms your body rapidly. Gradually relaxing stiff muscles, and relieving fatigue that builds up day by day as your body slowly breaks out in sweat. This perspiration is an awesome feature of our steam bath. Even those who usually do not sweat will perspire steadily. Immersed in sweat will make your skin soft and smooth from the inside of your body.
Recently steam bath has also become popular with men since perspiration improves physical conditions. Some of our guests say sweating help wash away stress, and other guests say that makeup stays on better after taking steam bath. Many guests have remarked that steam bath's effectiveness was clearly approved the following day.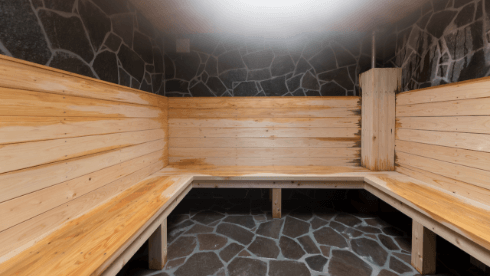 Natural steam sauna, a gift from earth! Welcome to try!
Kan'nawa is a typical town with hot spring steam and traditional impression.

Hyotan Onsen's steam bath is filled with steam kept at a temperature of about 50 ℃, is just like a natural facial treatment steamer. You can expect effective improvements on the skin of your whole body just like after a treatment by a beauty equipment. You will recognize that the waste matters are discharged along with sweat from your body, which is called detoxification. Also, inhaling steam will ease respiratory disease symptoms since hot spring water contains full of minerals.

Hot spring steam is a gift from earth. Hyotan Onsen's steam bath helps you take the gift into your body.
Before taking steam bath, please drink plenty of water to prevent dehydration.
Other hot spring facilities