One-day onsens can be found in many places nowadays.
Many people think all hot-spring facilities change their bath water or have free-flowing spring water. Actually, however, such facilities are very rare!
You can enjoy genuine 100% natural hot spring water flowing freely at Hyotan Onsen!
There are many other features, such as sunayu sand bath and mushiyu steam bath heated with steam from hot springs in Beppu.
Furthermore, you will enjoy local specialties including jigokumushi, or dishes steamed in hot spring steam.
Free 100% natural spring water foot bath

The foot bath appears first when you arrive at Hyotan Onsen. Hyotan Onsen created a special means to cool down the natural hot springs using what is now call Yumetake. There is a model of the Yumetake for you to see how it works. There is a model of the Yumetake for you to see how it works. Please allow yourself time to get familiar with your surroundings here before taking a bath, and enjoy a drink while relaxing after your bath. There are many ways to enjoy the facility, please let our staff know if you need anything.

Onsen steam inhalation station

The temperature of hot spring source is high enough that steam comes out from everywhere. You can inhale plenty of onsen steam directly from the source at our onsen inhalation station next to the courtyard. Hot spring inhalation is beneficial for your throat and skin. ♪ Ladies, please give it a try.

Lucky spring water

The water coming out from the gourd shaped drinking fountain in the courtyard is directly pumped from the source of natural hot spring, it is safe to drink. We named the water "Lucky spring water". It is said drinking this onsen water gives you luck on days of 8s'. Analysis results show that the spring water is beneficial for constipation, chronic gastrointestinal diseases, and etc., it is also beneficial for both skin and health. Please give it a try.

We provide not only onsen but meals to please your palate and body.
Try jigokumushi dishes, eat original onsen pudding, or enjoy a happy dinner with your family
at the restaurant…Since you are here at Hyotan Onsen, which ways would you like to have a great time?

Only available here
Onsen custard pudding steamed in onsen steam
300yen(tax included)
Onsen custard pudding has been renewed, too!

Hope you try and savor the smooth texture enhanced by the newly selected eggs!

Onsen custard pudding is made daily with steam from hot spring in the facility .
Please enjoy it after bathing in onsen!

A place to sit back and relax with your family or friends
We have increased the number of tables and tatami space in the rest area so that family members can spend time together after taking a bath.
Please spend more time at leisure in this place even after relaxing in 100% free-flowing natural hot spring.
Facility information
Hyotan Onsen's promise to visitors
Customer satisfaction with hot spring water quality
Space with enchanting atmosphere
Hospitality unique to Kan'nawa, Beppu

Bring ONSEN closer, traditional culture of Kan'nawa, Beppu, Japan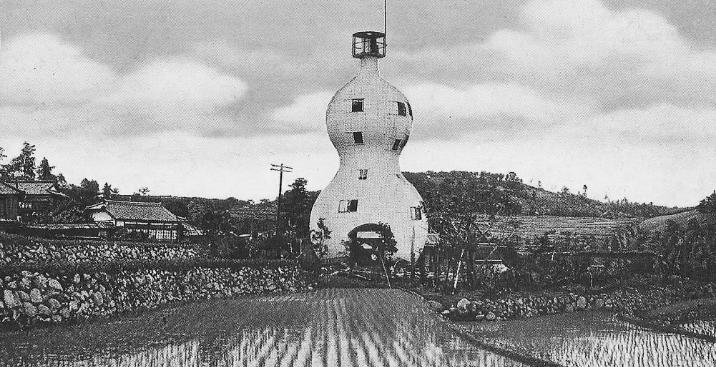 The origin of Hyotan Onsen was from the compassion of the founder, Junsaku, for his wife, Matsu. In 1922, Junsaku hit a hot spring to treat rheumatism of his wife Matsu, which is the beginning of Hyotan Onsen. Hyotan-shaped bath tub made of rocks was the first bath,
this bath tub is still in women's bath and very popular with female visitors.
We, at Hyotan Onsen are striving to be a universal onsen facility, open to anyone of any nationality and gender, providing an opportunity to experience bathing in onsen as a Japanese culture.
100% free-flowing natural hot spring water and jigokumushi dishes steamed in hot spring steam, an old familiar cooking method in Kan'nawa.
Using onsen power, the facility helps you take the gift from the earth into your body.
We need to reflect back at our culture, taking into consideration what the ideal of onsen culture is, and aim to become a hot spring facility which will remain in your hearts.
We are looking forward to your visit.
About Hyotan Onsen
About Hyotan Onsen